REDUCTION MAMMOPLASTY / BREAST REDUCTION
Breast reduction or reduction mammoplasty is a surgical procedure aimed at reducing the size of Breasts by removing fat, breast tissue and skin.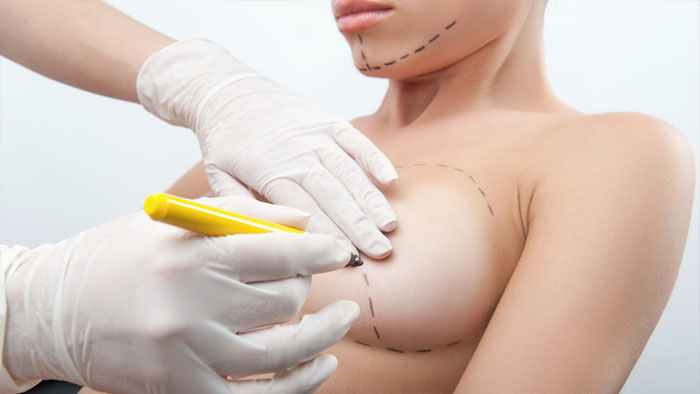 This allows to eliminate the discomfort due to excessive breast volume, as well as some problems associated with this - back pain and neck pain, skin irritation beneath the breast and respiratory diseases. For the purpose of reduction mammoplasty is to achieve a more aesthetically proportionate breast shape and the subsequent functional use.
Dr. Redin is an adept of the famous school of breast surgery of Nikolay Olegovich Milanov, and uses the experience gained under the guidance of internationally renowned plastic surgeons Jian Farhadi and Artur Vladimirovich Rybakin. For the most thorough comparison of the wound edges a doctor Redin uses a binocular magnifying glass, which is reflected in the quality (stealth) postoperative scar.
KEY POINTS OF THE OPERATION
Reduction mammoplasty is performed under General anesthesia.
Duration of surgery: 2.5-4 hours.
Stay in hospital: 1 day.
THE REHABILITATION PERIOD
In the first month it is recommended to refrain from physical exertion, Solarium and steam baths.
Also it is necessary to wear special compression underwear.
The result can be evaluated after 2-3 months after surgery.